The ROVER-CX8 Project

_______________________________________________________________________________________________________
Welcome to the build and restoration thread of my 1997 R-Reg ROVER Cabriolet 1.6 K-Series !
Before I get started I just wanted to add this new addition to this thread with links to all my
sub topics regarding this car, hope you enjoy, feel free to criticize and comment. ;)
SUB TOPICS
Engine Overhaul and Upgrade:
viewtopic.php?f=38&t=9770
Hydrolic Roof Pump Refill:
viewtopic.php?f=20&t=9786
Interior Light Upgrade:
viewtopic.php?f=20&t=9769
Brake Re-furb:
viewtopic.php?f=20&t=10894
Projector Headlight Project:
viewtopic.php?f=20&t=12704&p=79045&hili ... ght#p79045
Edited: 02/06/19
_______________________________________________________________________________________________________
In a nutshell, nowt special, just an R-Reg 1.6 K-Series Silver Cabby, I had one identical that I
bought in 2010 but sold in 2012 due to lack of space and money, been looking for one the last
year or so, I had help in the search, well, I say help, more like badly influenced, the pic below
sums up 'the helper' *laughs* !

This is the old Cabby at Pol 2011.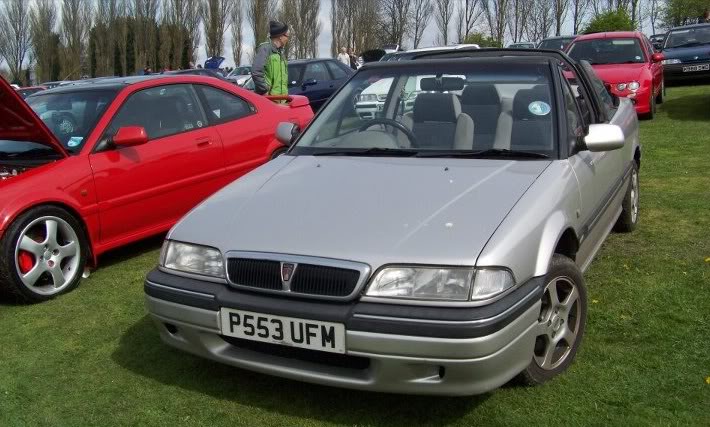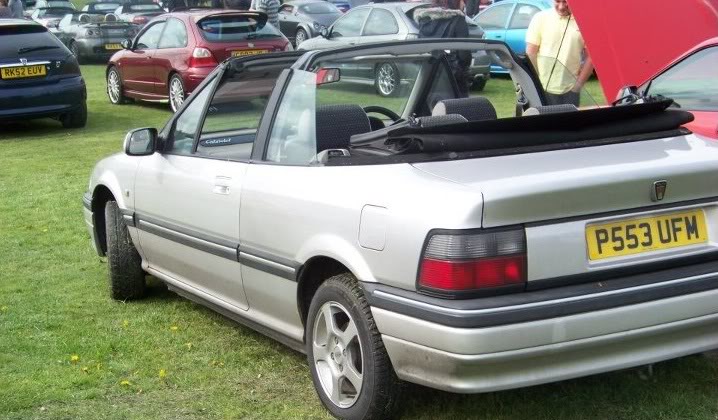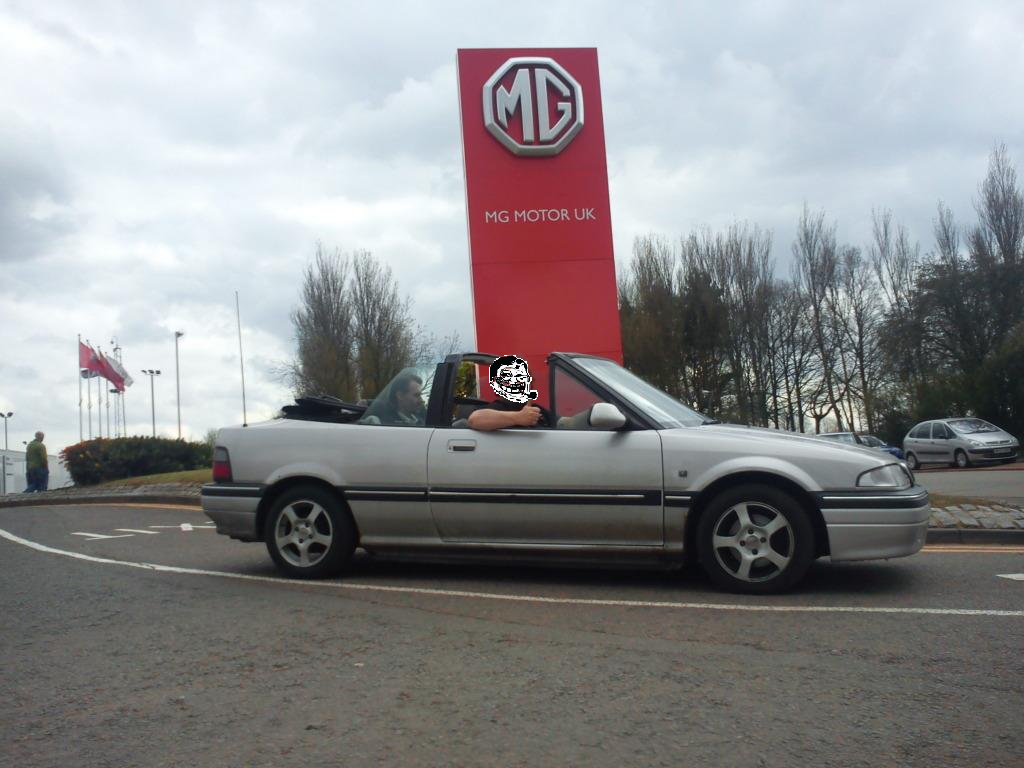 After much searching, pondering and scouting overpriced dogs on ebay and unreasonable
sellers we found one down in Bridgewater, Somerset, 500 mile round trip but the seller
was a very genuine backstreet ebay car dealer working out of a caravan.
Managed to grab this quite cheap, VERY tidy motor, the coolant is a bit grim looking, no
signs of HGF but need changing, leccy roof needs a push to get going but works, the old
vinyl roof is very creaky and crispy, no leaks, rips or tears, only a standard model though.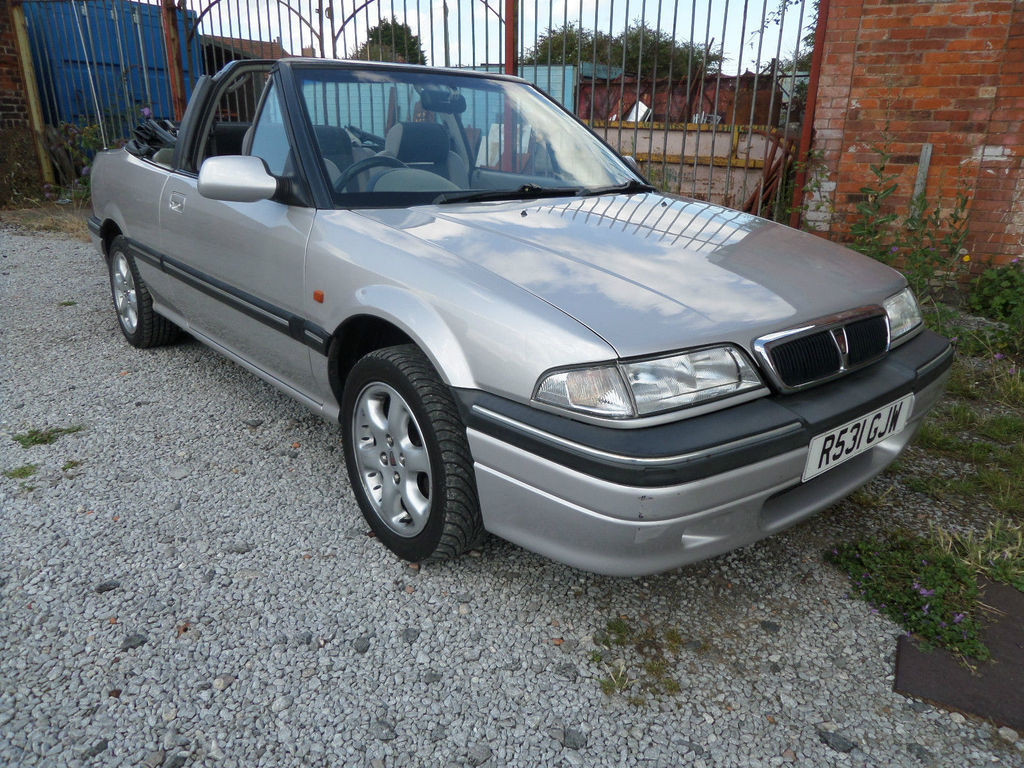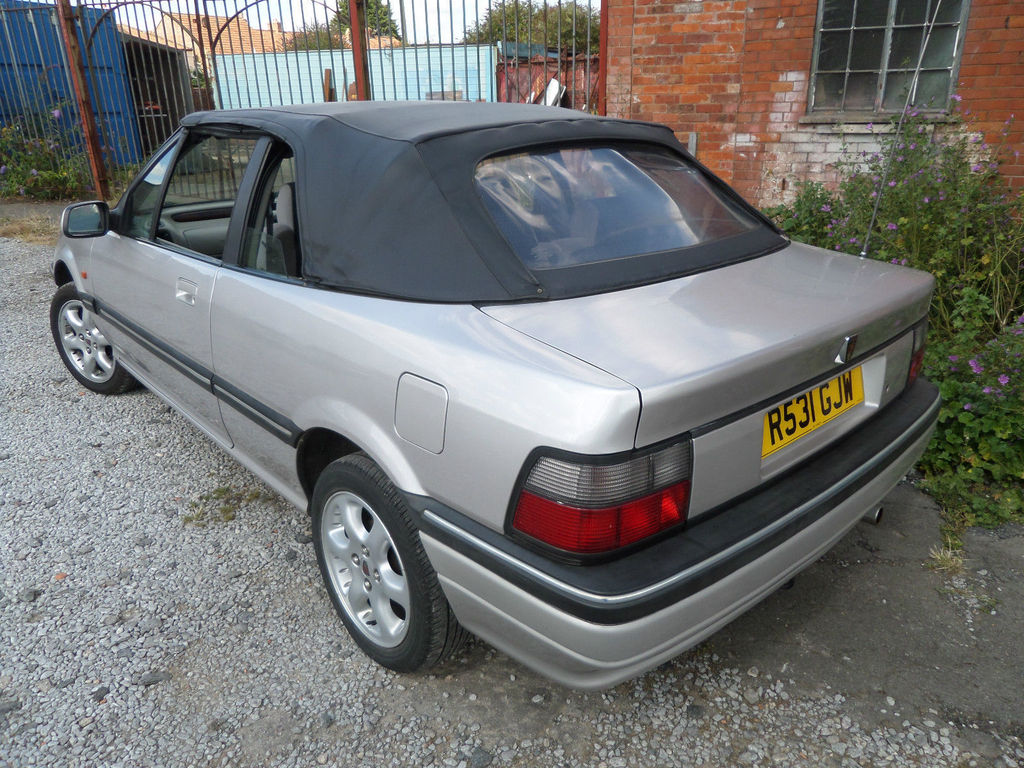 Plans, well just get it back on the road for now, change the coolant, backbox is a bit rusty
and rattles, roof needs replacing eventually and i'd love to get some Coupe rub strips and a
front bumper but new house makes that something to save up for but just thought i'd share.
The LIST
JOBS TO DO
MOT -
PASSED
Coolant Flush and Change -
DONE
Battery (Old one is duff) -
FITTED
Insurance
None
Tax
SORN
Suspension is very soft, full replacement
Swap Alloys - (Addendums hopfully) - Streetwise 16" 5 Spokes Acquired -
FITTED
Towbar -
FITTED
AUDI RS3 Heated Leather Seats fitted (Already own from an old project)
Tidy up the badly filled hole on the rear drivers side quarter.
Full Respray
ENGINE
1.8 Turbo Swap - (Engine Purchased)
MEMS3 Upgrade - (Auto ECU Acquired)
160 VVC Inlet Manifold - (Got already)
135 Cams (I will collate with K-MAPS about fitting these) - (Not fitting them, they will go to another project)
52mm Throttle Body -
FITTED
PARTS TO ACQUIRE
Stainless Back Box
New Roof - (Tidy second hand roof Acquired)
Windbreak
Illuminated Ignition Barrel and Key

PARTS ACQUIRED
New front and rear shocks (Sports suspension from DMGRS as it was cheaper than OEM)
Rear 18mm Anti-roll bar from Rimmers
Rear ARB Clamps (Powder Coated 2nds from MGF'n'TF Bits, they are the same as an MGF)
Rear ARB Links
Rear Strut Brace (New from Dark Ice Designs, it is for an MGZS but it fits the R8)
Front 25mm ARB, Links, Mounts and Bolts
New Front Foglights
Coupe Front and Rear Bumpers
Mumby Developments PG1 Linkage Refurb Kit
1.8 Turbo Engine
Spare Turbo Loom
Coupe Colour Coded Side Rub Strips (x6 sections)
Streetwise 16" five Spoke Alloys
Rear Leather Seats
Dark Cabriolet Interior Door Cards and Quarter Panels
MEMS3 1.8 Automatic ECU to except the MAP Sensor off the 75/ZT
OMP Strut Brace
Second Hand Roof
Dark Ice Designs Yellow Fuse Box Cover
Full A/C System
MEMS3 Wiring Loom and Fuseboxes
Will add more as time goes by.
UPDATED: 13/10/19