As the title suggests, I found a couple of disposable cameras that expired in 2003, the good old days when I was
one year into car ownership and learning, I was hoping some tasty nuggets were on them but the viability of the
film was an issue so I get them done for a laugh, found some good stuff !
A Facelift Vauxhall NOVA I bough my sister for £700 in 2003 !
Only 4 gears and a push-down reverse.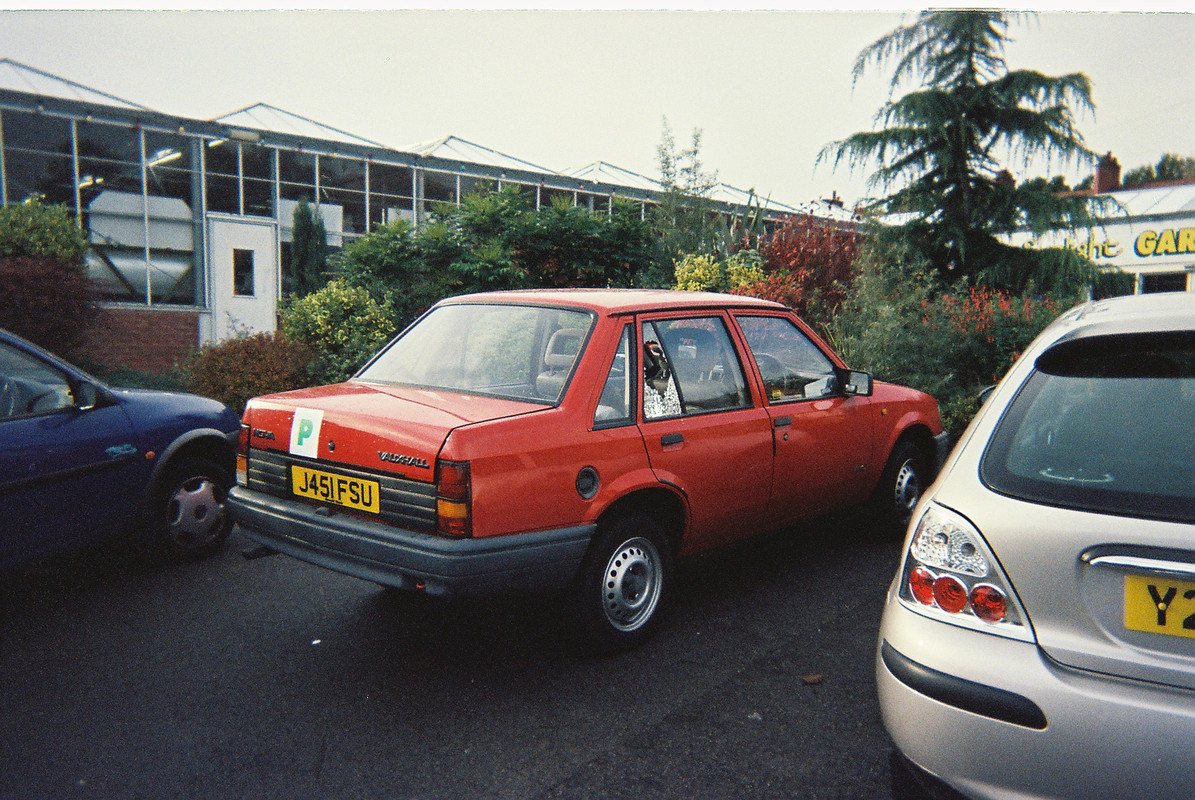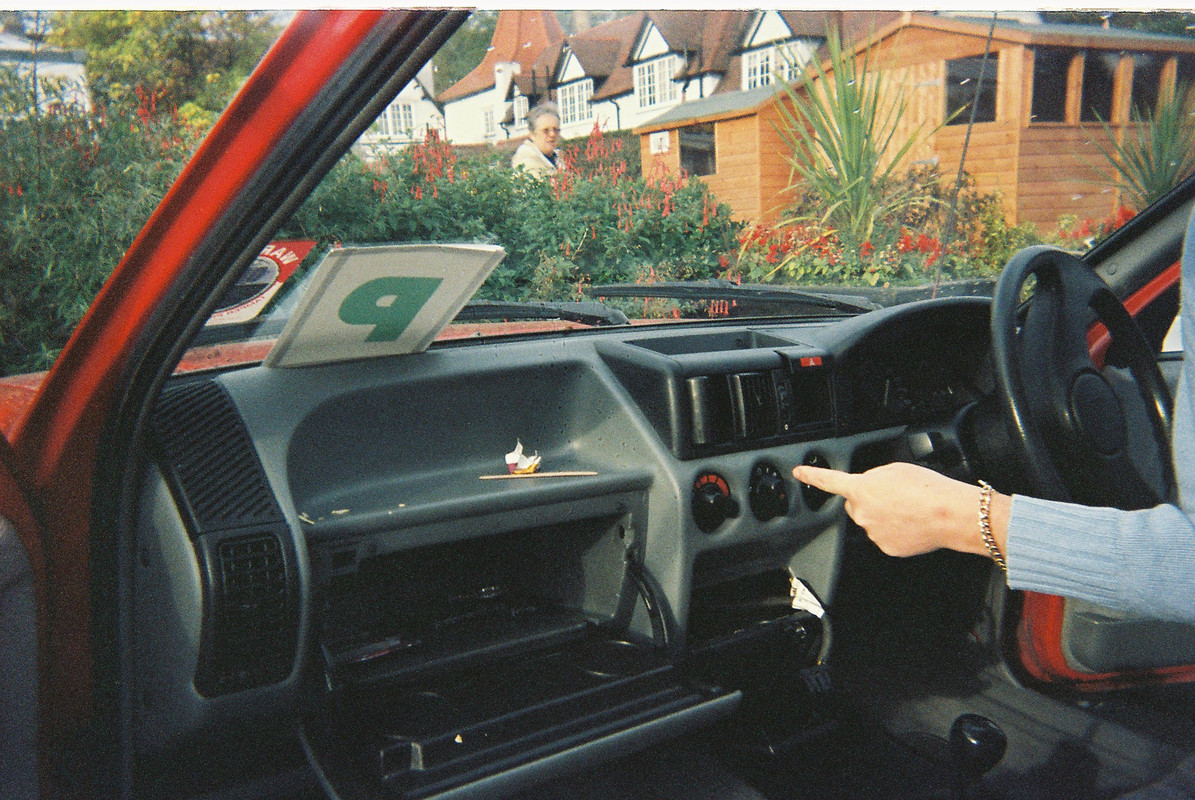 Next up, the leg-end that is 'The CORSA of DEATH' !
Paid £250 for it in 2003, not bad for an 8 year old car, was involved in a bump, went in the back of a 4x4, spent
a fair few quid sorting it but learned a lot fixing it, was a pokey 1.5 non-Turbo derv, it passed 6 MOT's on the
bounce until it met its demise in 2011 when some scumbags stole it and burnt it out.
This is the second day, I had stripped off the wings, bumper, bonnet most the front slam, managed to fit the first
new wing, it ended up with a blue wing, a red wing, black bumper and a mint green bonnet.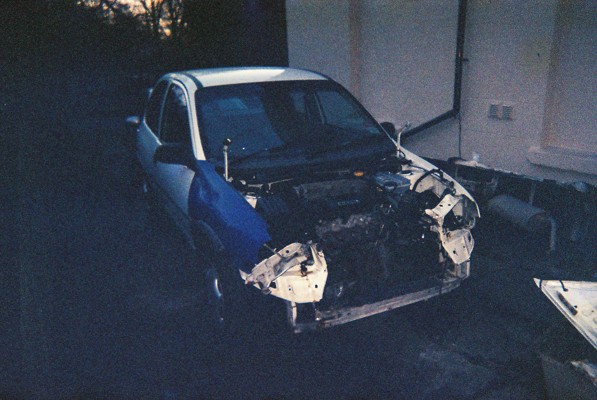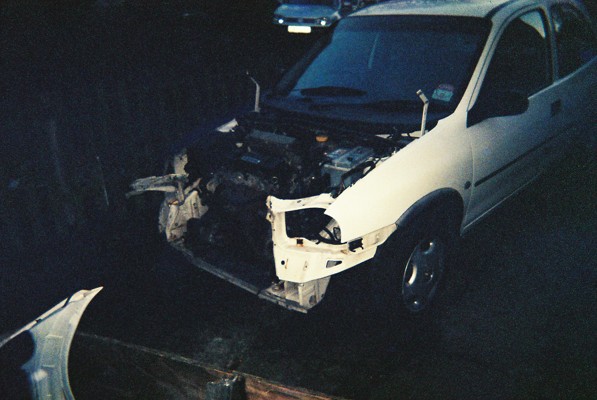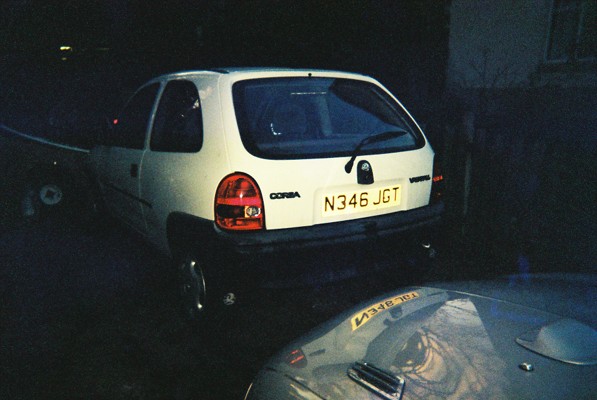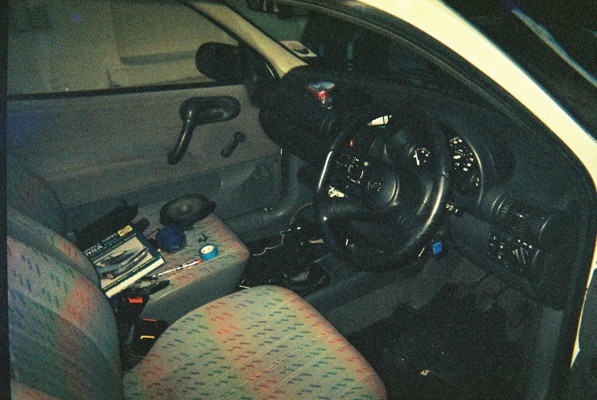 Anyway I just thought I would share this bit of memory lane randomness.